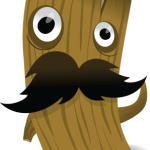 Since version 1.5, there is a new plugin management system for Logstash. Plugin repositories are now located at github.com/logstash-plugins. Plugins are now self-contained Ruby gem whose source code lives in its own GitHub repository. The Ruby gem is hosted and shared on RubyGems.org. Logstash ships with a script called plugin, which is used to install the extra plugins. All plugins can be found listed and searchable at github.com/logstash-plugins. To install a Logstash plugin, use the following command:
bin

/

plugin

install

<

plugin

-

name

>
For example to install the latest logstash-output-kafka plugin you would run: bin/plugin install logstash-output-kafka and it is referencing https://rubygems.org/gems/logstash-output-kafka​
The following terminal commands show how to install the logstash-filter-translate plugin.
sudo

bin

/

plugin

install

logstash

-

filter

-

translate